July 5-10, 2020*
* if your troop has to travel more that 4.5 hours there is an option to stay over Friday night and leave by 8:00am on Saturday morning.
Tenderheart Badges offered:
Biomimicry / Dance / Social Skills & Etiquette / Cake Decorating / Fishing
Explorer Badges offered:
Biomimicry / Emergency Preparedness / Shooting Sports / Dance / Freedom's Heroes
Pioneer/Patriot Badges:
There are a variety of badges being offered, but we are still working on the schedule.  As soon as we get the badges decided on, we will post them to make your selections!
Cost:
Day Camper $300.00
Extended Day Camper $350.00
Overnight Camper $350.00
Adults Day Camper $100.00
Overnight Camper $150.00
Cost includes: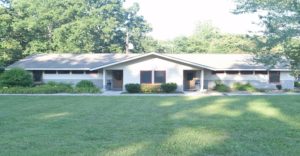 Housing in a cabin with attached bathroom and bunks for 16 people.
Two snacks a day plus three wholesome cooked meals for overnight (and extended day) campers or one meal for day campers.

Please Note: If your daughter has special dietary needs, you must contact us PRIOR to sending in your registration paperwork to discuss our policy.

Merit badge classes taught by adult volunteers and/or professionals.
All supplies for the merit badges.
Camp fees for use of the pool, basketball court, volleyball court, etc.
Additional snacks and merchandise will be available for purchase at the Canteen.